As a member of BSB You will receive free advice and information. Most importantly, You can learn to understand Nature!

with help to update your conservation education!
See a short video of the volunteer work of Peter and Marianne Bonenberger, founders of Bear Springs Blossom Nature Conservation

"It seems to me that the natural world
is the greatest source of excitement;
the greatest source of visual beauty;
the greatest source of intellectual interest.
It is the greatest source of so much in life
that makes life worth living."
David Attenborough
"He that plants trees loves others beside himself." Thomas Fuller
"It is not enough to have a good mind; the main thing is to use it well."- René Descartes
Only an updated environmental education can help to reduce the severe changes that have happened in many countries on Earth

How much value would you put on a tree?

Do you know how much water on Earth is drinkable?
Do you know how much of the oxygen humans need is produced in the rain forests?
Do you know why burning fossil fuel changes our climate?
BSB - Keep Earth beautiful gives you information

Recycling is one way to keep Earth clean

The more you know the more we can do!
Emissions reductions Increased use of energy-efficient technologies is strongly needed.

Our members give us the power to tackle climate change.
We know that Nature will survive without humans
but humans will not survive without Nature



Be active, be responsible! Show, that YOU care for Nature!
Show, that YOU care about the next generation!
Show, that YOU want to keep Earth beautiful!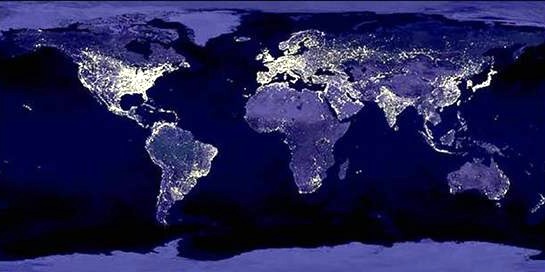 Earth at night: light pollution = energy waste = air pollution




You can become a BSB Master Conservationist.
You will see the big picture
You will know how to protect Earth
yourself, your children, your family

Tell us when you want to start to
update your conservation education
Maybe you want to go the high road and
become a BSB Master Conservationist

Thank you for visiting one of our 1000 BSB web-pages to get more information!








Conservation Education (CE) is the combination of two words that have become one word to educators.
CE is the ability to give people opportunities to grow in knowledge and create changes to their life style and their environment, to have a better life, to have a safer future!
Search BSB with your search phrase

Copyright Bear Springs Blossom Nature Conservation
International charitable nonprofit organization 501(c)(3)
All rights reserved
Peter Bonenberger president
Marianne Bonenberger - director of education
BSB POB 63295 Pipe Creek 78063 TX USA
edu@keepearthbeautiful.org
Save Earth
BSB tries to be as accurate as possible, but we are not responsible for broken or false links or misinterpretation
Privacy Policy: Your privacy is very important to us. We don't collect information from you!

As a nonprofit organization, BSB is always grateful for donations in support of our mission.
Donations to our charitable nonprofit
Bear Springs Blossom Nature Conservation 501(c)(3) are fully tax-deductible
BSB was founded 2002






Fair Use Notice
All material on over 1000 BSB web-pages is intended to advance understanding of the environmental, social, scientific, and economic issues of Nature conservation. We believe this constitutes a "fair use" of any copyrighted material as provided for in section 107 of the U.S. Copyright Law. In accordance with Title 17 U.S.C. Section 107, the material on this site is distributed without profit to those who have expressed an interest in receiving the included information for research and educational purposes. If you wish to use copyrighted material from our websites for purposes of your own that go beyond "fair use," you must obtain permission from the copyright owner. If you are the owner of copyrighted material(s) appearing on this site, and wish it to be removed, please contact us directly.