In theory, a year of human life is priceless.
In reality, it's worth about $50,000.

That's the standard most private and government-run health insurance plans use to determine whether to cover a new medical procedure.
More simply, insurance companies calculate that to make a treatment worth its cost, it must guarantee one year of "quality life" for $50,000 or less.

Do you agree?

Other studies have shown that the average value of a year of quality human life is actually closer to about $129,000 when we use kidney dialysis as a benchmark. Every year dialysis saves the lives of hundreds of thousands of Americans who would otherwise die of renal failure while waiting for an organ transplant. It is also the one procedure that Medicare has covered unconditionally since 1972 despite rapid and sometimes expensive innovations in its administration.
But as health care expenses rise and entitlement programs grow fiscally strapped - at least one part of Medicare is now expected to be bankrupt by 2019 - more and more academics have called for a new approach. Such a move would mean that if the incremental cost of a new technology was more than the threshold, then the recommendation would be that Medicare has not the money to cover that new technology.

Assigning a dollar figure to Medicare patients' lives may sound crass, but such valuations are routine in Americans' daily lives.
Take, for example, the $500,000 death benefit the government pays families when a soldier is killed in Iraq or Afghanistan.
Or the cost calculations that for-profit health insurers make to determine how much coverage they'll give customers.

Do you agree?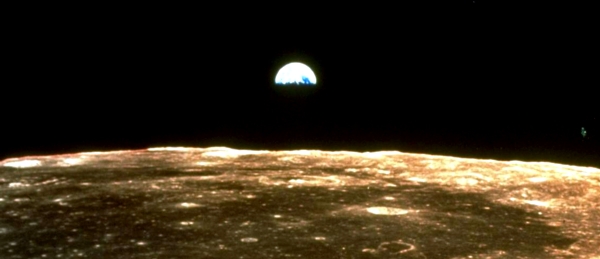 Earth seen from our moon on Apollo mission 1969
How much money should we spend on knowledge + education?


Join BSB to update your Nature education!
Better informed people make better decisions!
Members of Bear Springs Blossom Nature Conservation will receive free advice and information.

Most importantly, You can learn to understand!
An updated conservation education has a high value!
Thank you for visiting one of 1000 web-pages!