We are often asked, why some countries ask their citizens to sort out recyclables and other countries like the US mostly use mixed recycling programs.
The answer is quite easy:
It is a question of convenience.
When people sort their recyclables, they do the work and the city or county gets more money for the recycled material.
When people throw everything in one box, someone else does the work and the city or county gets less money for the recycled material.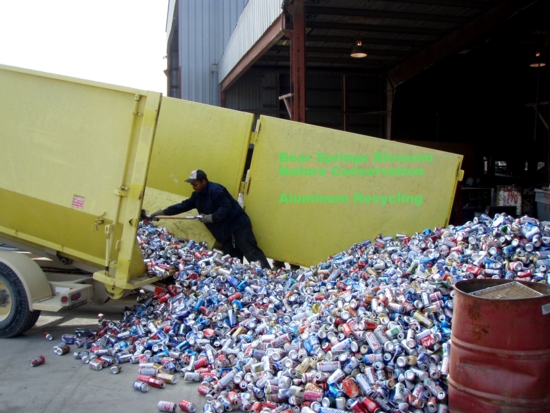 Have fun with our recycling quiz
Good news from from some US states:
Hawaii banned plastic bags!
NC passed a law banning plastic bottles from landfills.
The new law will encourage the people to think about what they are throwing away and what to recycle.
Municipalities and private haulers will have to establish some sort of recycling program in their community. That could be accomplished through drop boxes at set locations.
There are big hopes the law has a positive impact.
Awareness of recycling will grow, natural resources will be saved.
There is an industry-wide shortage for used plastic bottles, new programs will lower the cost for the manufacturers.

Nature education is still missing in many states, so in this case the new law will replace the need for knowledge. But there are chances an advertisement campaign across the TV will fill the gap of missing information/education.

Other recyclable materials are also banned from state landfills, including aluminum cans, wooden pallets and glass alcohol and beverage containers.
"We want people to know they cannot legally bury these things in a landfill," a state official said "They are valuable commodities. Recycling helps us to import less foreign oil."

We applaud this new law as a step in the right direction, but we would prefer better informed citizens,
who need no law
to show responsibility for the next generation.

Please give us your thoughts
just click on the email button


Statistics:
* 36% of the commercial workforce goes to work in an office building each day

* 21% of all energy is consumed by offices

* A typical business office will produce about 1.7 pounds of paper waste per employee each day

* The average office worker uses 10,000 sheets of paper per year + per person!++

The impact of one individual is not big, but in the masses we make a difference!

We each drink water or soda or something in a can or bottle everyday,
we all use paper at some level, and
we almost all drive to work or pay for a taxi, a bus or a train
all these are emitting greenhouse emissions

Why do we tell you these numbers?
You, and your office have great impact on the environment - have a great impact on life on Earth.

You can choose to make that a positive or negative impact - think about: it's up to you.

Should you choose to make a positive impact, talk to us and we will help you.
Work with us to reduce the amount that goes into our landfills -
Work with us to save natural resources for the next generation!