Land restoration
Hunt Texas




A unique little town in the Texas Hill Country is Hunt.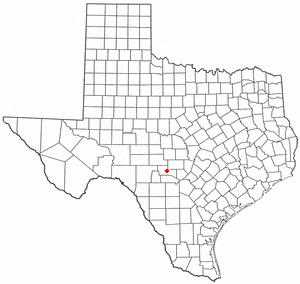 Hunt Texas is unincorporated located in western Kerr County


The settlement in the Texas Hill Country with its rugged limestone hills was originally named Japonica.
When the US Post Office was opened, the name was changed to Hunt, TX because Bob Hunt owned thousands of acres in this area.
The little town is located close to the North and South Forks of the Guadalupe River.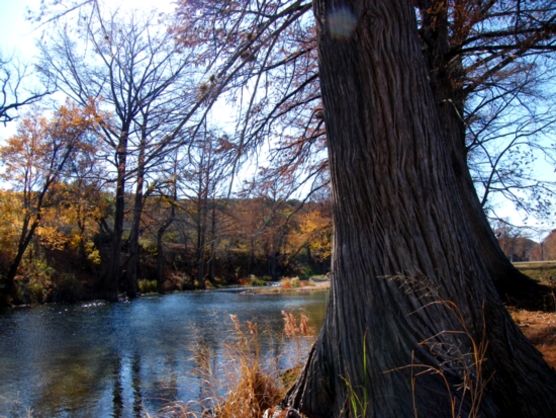 Many summer camps and attractions pull many visitors in the Hunt area. Swimming in the Guadalupe is a special treat, while Rodeos and a small replica of Stonehenge are worth while to visit. Several sub-divisions with lot sizes of 5 to 50 acre plots have attracted new residents from all over the US.
The landscape of Hunt was changed as most of the Texas Hill Country when overgrazing destroyed the natural ground cover and erosion washed away most of the top soil. The Texas Cedar - more correct Texas Juniper juniperus ashei was the only plant that could grow on the now bare limestone slopes. When you visit the Texas Hill Country today you will see millions of these junipers.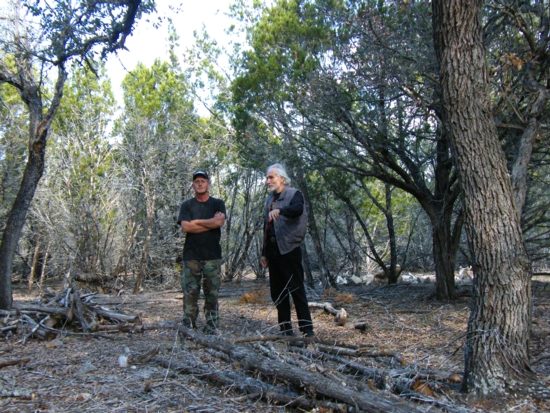 Bob Taylor + Peter Bonenberger
restoration of land in Hunt, TX
Erosion control
Increasing bio-diversity
And trails to enjoy Nature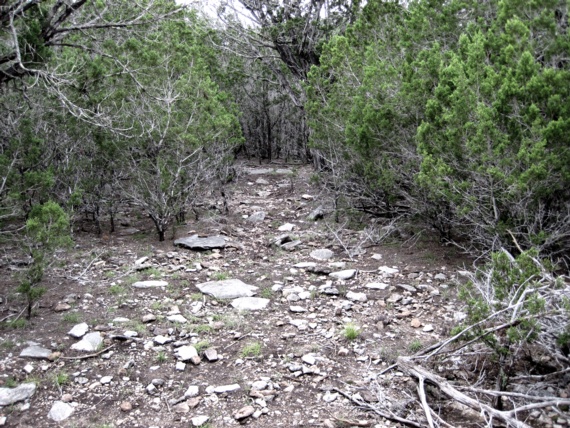 Land before restoration.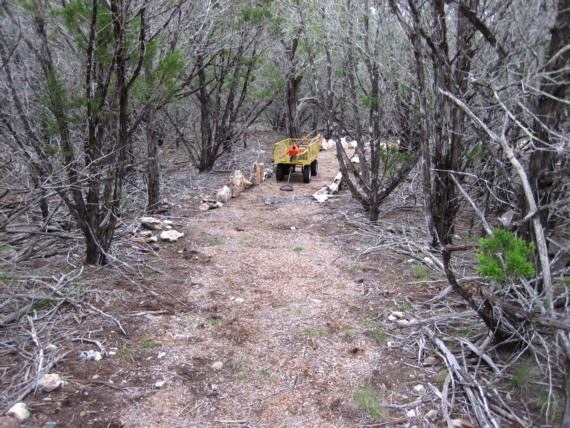 Some work is invested in a new Nature trail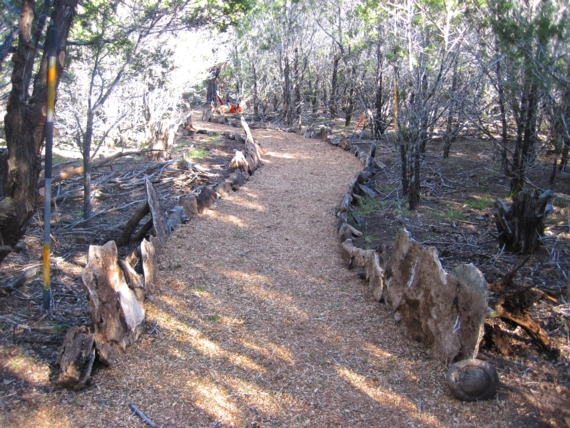 Nature trail in Hunt Texas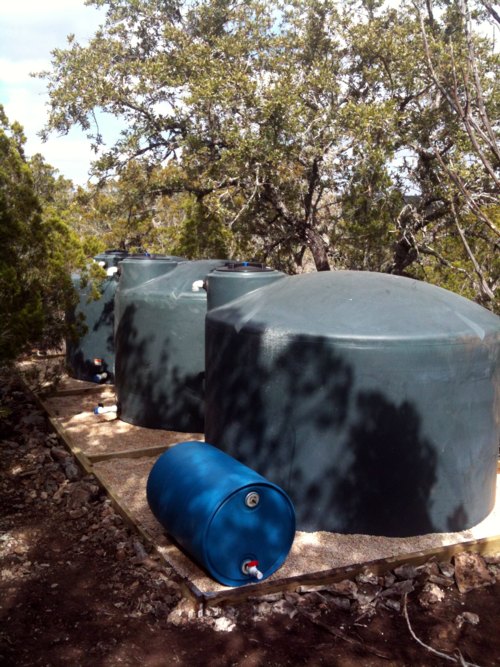 Rainwater Harvesting equipment in Hunt Texas

Enjoy Nature, see many birds, native plants
and animals.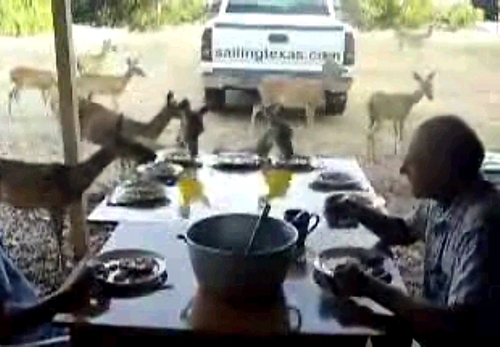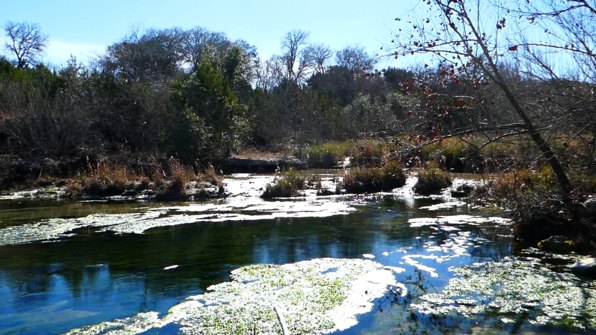 Springs of the Guadalupe river North of Hunt Texas



Click here to have fun with our
BSB QUIZZES:


Want to know more about the
Geology of the Texas Hill Country?

Fair Use Notice

All material on our 1000+ BSB web-pages is intended to advance understanding of the environmental, social, scientific, and economic issues of Nature conservation. We believe this constitutes a "fair use" of any copyrighted material as provided for in section 107 of the U.S. Copyright Law. In accordance with Title 17 U.S.C. Section 107, the material on this site is distributed without profit to those who have expressed an interest in receiving the included information for research and educational purposes. If you wish to use copyrighted material from our websites for purposes of your own that go beyond "fair use," you must obtain permission from the copyright owner. If you are the owner of copyrighted material(s) appearing on this site, and wish it to be removed, please contact us directly.